Title: Curse, Book One in the Winners Trilogy
Author: Marie Rutkoski
Publisher: Bloomsbury
Genre: Young Adult, Fantasy, Kingdoms
Links: Book Depository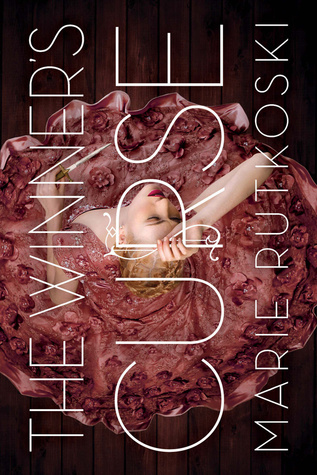 Blurb:
As a general's daughter in a vast empire that revels in war and enslaves those it conquers, Kestrel has two choices; she can join the military or get married. Kestrel has other ideas.
One day, she is startled to find a kindred spirit in Arin, a young slave up for auction. Following her instinct, Kestrel buys him – and for a sensational price that sets the society gossips talking. It's not long before she has to hide her growing love for Arin. But he, too, has a secret and Kestrel quickly learns that the price she paid is much higher than she ever could have imagined.
What I didn't like about it:
This is a difficult book to review, because while I thought the novel moved at an excellent pace and the plot was interesting, I felt so disconnected from the characters. I felt like they were strangers across the room that I saw, but didn't understand. I didn't identify with them at all.
I'm not really too sure why that was, because I thought the characters were well developed. Maybe it was the writing style – it was in third person, alternating point of views and very straightforward. Not at all emotive.
This was me reading this book:
What I liked about it:
There were a couple of brief moments when Kestral and Arin really worked together. I liked the world building and the story of war between two neighbouring countries.
Overall though, this book was pretty bland. Horrible word, I know, but it didn't stir my emotions. I really don't know how to review it. It has so many great reviews on GoodReads, but I found it so… blah.
My Verdict – 2 stars