Book: The Coldest Girl in Coldtown by Holly Black
Publisher: Indigo (Orion)
Genre: YA, Urban Fantasy, Vampires
Links: Book Depository | Amazon
| GoodReads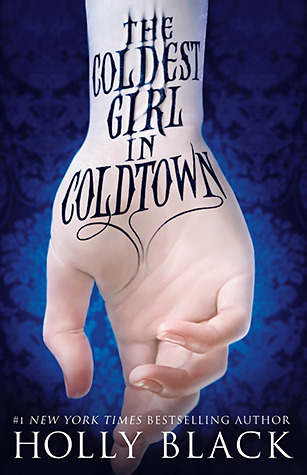 Blurb:
Tana lives in a world where walled cities called Coldtowns exist. In them, quarantined monsters and humans mingle in a decadently bloody mix of predator and prey. It's an eternal party, shown on TV twenty-four hours a day – gorgeous, glamorous, deadly.
The problem is, once you pass through Coldtown's gates, you can never leave…
Why I Picked it Up:
This book was all over the "reading", "books" and "YA" tags on WordPress. I was drawn in by the hype, the cover, and hey, who doesn't like vampires?
What I didn't like about it:
This book bothered me from the beginning, because while the first chapter was beautifully visual… if you woke up to a house of dead classmates, wouldn't you call your parents? If it were me, I'd be on the phone to emergency services and then freaking out to my mum. Not getting in a car with a vampire, and an ex-boyfriend, and taking off on the run for no real reason.
I couldn't understand why Tana did what she did. She just up and left her father and sister to go to Coldtown. Her motives were really unclear and that was consistent throughout the book, I couldn't get on board with why she was doing things.
I was also a little disappointed that the book went down such a shallow path. I liked the concept of "Coldtowns" and the idea that being "cold" was a virus, but it didn't go down the "plague" road. I'm not sure what road it went down… the pacing was odd and nothing really happened. The plot was all over the place.
I just my main drama was that the majority of the story was told from Tana's third person POV, but she didn't drive the plot. She reacted to everything around her. If the other characters weren't around, nothing would have happened. It was very plot driven as opposed to character driven. She seemed to stand around a lot listening to other characters talk.
I skimmed the last 50 or so pages.
What I liked about it:
I enjoyed the concept. The idea of "Coldtowns" was smart, and I like a good vampire story as much as the next person.
Unfortunately this one didn't hold a flame to others in the genre.
My Verdict – 1.5 stars