Title: Anna & The French Kiss
Author: Stephanie Perkins
Publisher: Dutton (Penguin)
Genre: YA, Contemporary, Romance
Links: Book Depository | GoodReads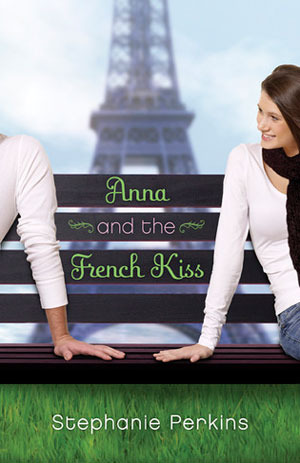 Blurb:
Anna is looking forward to her senior year in Atlanta, where she has a great job, a loyal best friend, and a crush on the verge of becoming more. Which is why she is less than thrilled about being shipped off to boarding school in Paris–until she meets Étienne St. Clair. Smart, charming, beautiful, Étienne has it all…including a serious girlfriend.
But in the City of Light, wishes have a way of coming true. Will a year of romantic near-misses end with their long-awaited French kiss?
Why I picked it up:
I first read Anna & the French Kiss back in 2012, but picked it up again as part of the Isla Is Coming Readalong.
What I didn't like about it:
In general, I love everything about this book. It's an amazing YA contemporary, and probably one of the best out there. But there is one thing that bugs me about it…
ST. CLAIR'S HEIGHT!!!
LOL. I remember reading this book back in 2012 and being SO BOTHERED that he was shorter than Anna. Like that suddenly made him less attractive. I'm big a big fan of tall guys and him being described as short… I just pretended that little fact was never even mentioned.
What I liked about it:
I rated this book 4 stars the first time I read it, and I'm bumping it up to 5 stars this time around. Everything about this book is so enjoyable. It's light and sweet and the chapters are short and snappy. I'd forgotten how upfront and welcoming the "voice" is.
Anna is a great character. She's self-deprecating, funny and dramatic. She has some great one liners like:
"Huh?" I have such a way with words. I should write epic poetry or jingles for cat food commercials.
And:
St. Clair is drunk.
His face is buried between my thighs. Under favourable circumstances this would be quite exciting. Considering he's minutes away from vomiting, it's less than attractive.
You can really identify with her and the rest of the characters because they are awkward with real flaws. Meanwhile, Anna and St. Clair are epically perfect together. It's like a textbook perfect romance.
In short, I stayed up till 2am reading and I'VE READ IT BEFORE!
My Verdict – 5 stars