Title: Lola and the Boy Next Door
Author: Stephanie Perkins
Publisher: Penguin
Genre: YA, Contemporary, Romance
Related: Anna & the French Kiss & Isla & the Happily Ever After
Links: Book Depository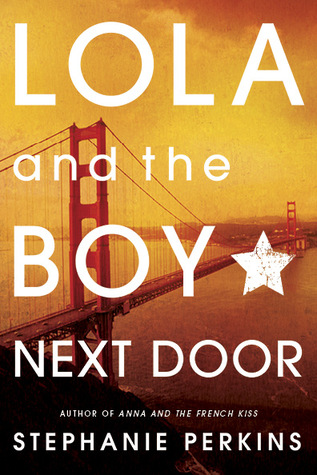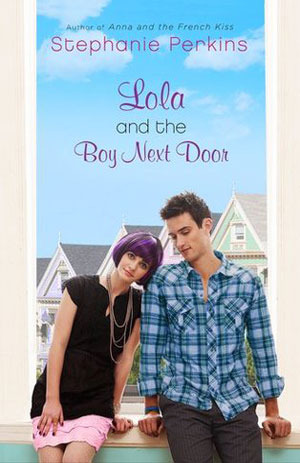 Blurb:
Budding designer Lola Nolan doesn't believe in fashion…she believes in costume. The more expressive the outfit–more sparkly, more fun, more wild–the better. But even though Lola's style is outrageous, she's a devoted daughter and friend with some big plans for the future. And everything is pretty perfect (right down to her hot rocker boyfriend) until the dreaded Bell twins, Calliope and Cricket, return to the neighborhood.
When Cricket–a gifted inventor–steps out from his twin sister's shadow and back into Lola's life, she must finally reconcile a lifetime of feelings for the boy next door.
Why I picked this up:
I first read Lola back in 2012. I picked it up then because I loved Anna and the French Kiss. I re-read Lola as part of the Isla is Coming read along.
What I didn't like about it:
I rated this book two-stars when I first read it. Mainly because Anna & the French Kiss was such an amazing novel and this just didn't compare. But also because I really dislike Lola. She's a little too essentric for me. I had real problem with her emotionally cheating on her boyfriend. She strings Max along and then strings Cricket along and it's like… really? Indecisiveness in a character is my biggest pet peeve. I can't stand it.
I also couldn't figure out why Cricket even liked her so much… it's almost as though he liked the "idea" of Lola as opposed to what was really there.
What I liked about it:
I suppose the main strength of Lola and the Boy Next Door are the characters. I really like how they are defined by their interests and hobbies. They're passionate and quirky and feel really original, particularly within YA when all characters start to feel the same after awhile.
Stephanie Perkins has a wonderful gift. She can grab you, pull you into her world and keep you there from cover to cover. Her writing flows so easily.
I'm bumping this book up from 2 stars to 3. It really works so much better when you allow it to stand on its own and accept that it isn't Anna and the French Kiss.
My Verdict – 3 stars