Title: Better Than Perfect
Author: Simone Elkeles
Genre: Young adult, contemporary, romance
Publisher: Bloomsbury
Links: Book Depository | GoodReads | Amazon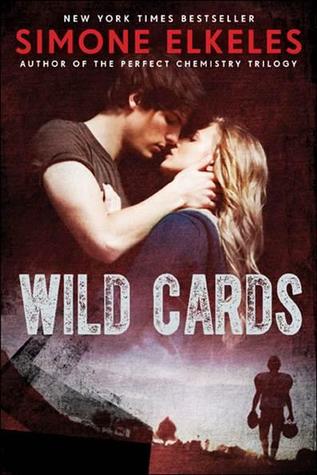 Blurb:
After getting kicked out of boarding school, bad boy Derek Fitzpatrick has no choice but to live with his ditzy stepmother while his military dad is deployed. Things quickly go from bad to worse when he finds out she plans to move them back to her childhood home in Illinois. Derek's counting the days before he can be on his own, and the last thing he needs is to get involved with someone else's family drama.
Ashtyn Parker knows one thing for certain–people you care about leave without a backward glance. A football scholarship would finally give her the chance to leave. So she pours everything into winning a state championship, until her boyfriend and star quarterback betrays them all by joining their rival team. Ashtyn needs a new game plan, but it requires trusting Derek—someone she barely knows, someone born to break the rules. Is she willing to put her heart on the line to try and win it all?
Why I picked it up:
This book was sent to me from Bloomsbury in exchange for an honest review. But I'm a huge fan of the Perfect Chemistry series by Simone Elkeles, so I was excited for this one.
My Thoughts:
This book was cute. It has the same vibe as a Simone Elkeles's other novels – a bad boy and a driven girl all messed up in a light and feel-good plot.
I really enjoy Simone Elkeles's writing style. Not many authors can pull off first person, alternating POV, but Simone is really good at creating characters with distinctive voices.
Overall, I don't have much to say about this novel. It was a short, simple read, that I read in one sitting. It kept my attention, the pace moved well, the characters were interesting… nothing to write home about, but still a lovely little contemporary romance.
My Verdict – 3 stars