I don't often do Top Ten Tuesday, but I liked the theme for this week so I figured I'd partake!
For those of you who don't know, Top Ten Tuesday is an original feature/weekly meme created at The Broke and the Bookish.
This week's topic is a Thankgiving freebie — so we can come up with our own take on something we're thankful for this year.
Even though I'm Australian and we don't technically celebrate thanksgiving, I thought I'd post some things I've been grateful for this year anyways.
So here some things I've been thankful for in 2015 (in no particular order):
1. Finding Love – I've been extremely lucky to meet an AMAZING guy this year. We are coming up to 9 months together now, and everything has been incredible.

2. Book Blogging – Wow… book blogging this year has been awesome. I've read a lot of amazing books and my mailbox is almost falling to pieces it has seen so many ARCs and review copies arrive from publishers. I am one lucky lady!

3. Friday Night Drinks – At the end of last year I started getting the girls together for Friday night cocktails. It is now something we do every Friday without fail.

4. Friends & Family – Self explanatory.

5. The Originals – Pretty much the only TV show I've actually kept up with this year.

6. Project Life – This is my third year doing Project Life and I love documenting everything that happens in my world. My dream is to have a bookshelf one day filled with my Project Life albums!

7. Five-Star Reads – I've read a lot of dodgy books this year, which makes the awesome ones that I've read so much more exciting! I'll do a wrap up of my favourite reads at some stage before the end of the year.

8. Social Media – Tumblr in particular. I've spent a fair chunk of time on Tumblr this year and my followers have grown to over 1,000!

9. Travel – I was lucky enough to spend a couple of weeks in America this year and also Fiji/Vanuatu.

10. You Guys – Anyone who visited this page once, twice, a few times, a dozen times – thank you!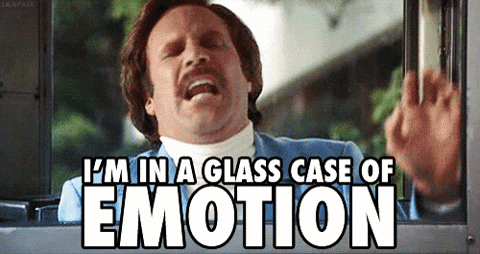 What have you been thankful for this year?