Title: Shadow & Bone
Author: Leigh Bardugo
Publisher: Hachette
Genre: Young Adult, Fantasy, Romance
Links: GoodReads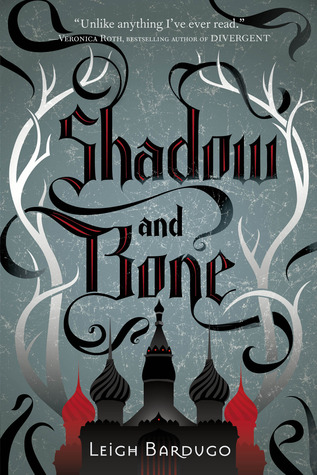 Blurb:
Alina Starkov has never been good at anything. But when her regiment is attacked on the Fold and her best friend is brutally injured, Alina reveals a dormant power that saves his life—a power that could be the key to setting her war-ravaged country free. Wrenched from everything she knows, Alina is whisked away to the royal court to be trained as a member of the Grisha, the magical elite led by the mysterious Darkling.
Yet nothing in this lavish world is what it seems. With darkness looming and an entire kingdom depending on her untamed power, Alina will have to confront the secrets of the Grisha . . . and the secrets of her heart.
Why I picked it up:
My Thoughts:
I got halfway through this novel and started to think I should go back to the beginning and start again… I felt so detached from the characters, despite vaguely liking the storyline. I thought I should be a lot more engrossed than I was. Like I was missing something that stopped me from loving the story. So many people rated this 4 or 5 stars, but I didn't get it – to me, it was so average. There are so many other amazing fantasy novels in the YA genre… but maybe everyone rated this high because in 2012 when it was released it seemed so unique – but now, reading this in 2016, it has definitely fallen behind the pack!
My Verdict – 2 stars