Title: Me Before You (Book 1) & After You (Book 2)
Author: Jojo Moyes
Publisher: Penguin
Genre: Adult, Contemporary Fiction, Romance
Links: GoodReads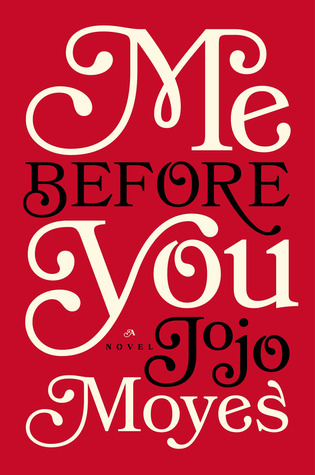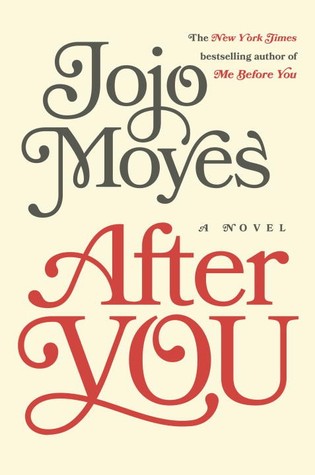 Blurb: 
Lou Clark knows lots of things. She knows how many footsteps there are between the bus stop and home. She knows she likes working in The Buttered Bun tea shop and she knows she might not love her boyfriend Patrick.
What Lou doesn't know is she's about to lose her job or that knowing what's coming is what keeps her sane.
Will Traynor knows his motorcycle accident took away his desire to live. He knows everything feels very small and rather joyless now and he knows exactly how he's going to put a stop to that.
What Will doesn't know is that Lou is about to burst into his world in a riot of colour. And neither of them knows they're going to change the other for all time.
Why I picked it up:
I first read Me Before You back in March 2013, but re-read it when After You appeared in my mailbox. A big thanks to Penguin for sending me After You in exchange for an honest review.
My Thoughts from 2013 about Me Before You:
I wouldn't necessarily call Me Before You a romance, or a love story. Yes, the word 'love' was mentioned a couple of times, but I don't think that Lou was ever truly in love with Will. I just think they had an intense 6 months in each others company and her being so obsessed with saving him made her think she was in love. But I don't think she was.
To me, this was more of a coming of age story. About a small town girl spreading her wings. And that's okay.
My Verdict – 3 stars
My Thoughts in the present about After You:
Me Before You was a 3-star read for me, and 100 or so pages into After You, I knew my rating for it wasn't going to be much better. The reason for that is personal – I'm not a fan of novels that involve kids/teens because I don't have kids of my own so I can't relate.
I guess at the end of the day, I don't have much to say about After You. Did I enjoy it? Sure. Was Lou frustrating the hell out of me? Absolutely. Was it too long? Probably. I actually trolled GoodReads quite a bit trying to find a review that explained how I felt.
I guess this quote from Lou sums it up for me:
"I've been waiting to feel normal again since your dad died. I feel like I'm basically going through the motions. I'm still in a crappy job. I still live in this flat, which I don't think is ever going to feel like home. I had a near death experience, but I can't say it gave me wisdom or gratitude for life or anything. I go to a grief-counselling group full of people who are as stuck as I am. But I haven't really done anything."
My Verdict – 2 stars