New to my book shelves…
Landline by Rainbow Rowell – I read this one about a month ago and loved it, so I bought it to add to my library.
Whisper to Me by Nick Lake – Thanks to Bloomsbury for sending me this one.
An Ember in the Ashes by Sabaa Tahir – This was one of my favourite reads in 2015.
The DaVinci Code by Dan Brown – I read this book forever ago, and sporadically purchased it whilst browsing in Big W.
Leaving Time by Jodi Picoult – I picked this one up for $2 at my local markets.
The War Bride by Pamela Hart – Thanks to Hachette for sending this one.
What I've been reading…
Not much this week unfortunately! I haven't had much time to read, which sucks, but hopefully I'll find some more time next week!
I did manage to read When we Collided by Emery Lord. Bloomsbury sent me an uncorrected proof a while ago. I think I'm a little over YA books though, this was a 2 star read for me. I did appreciate a book with a bipolar character though.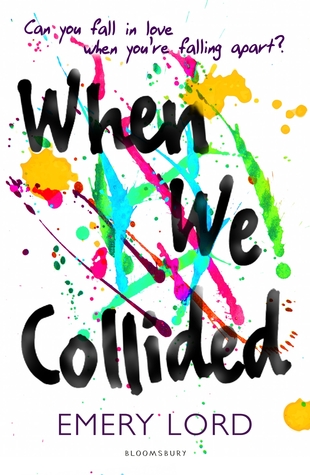 What I've been watching:
I went to the movies to see Deadpool. I really liked it 🙂 It was definitely unique.

I've also been watching the Kardashians. Which I feel vaguely embarrassed about, but it's oddly entertaining!
What else has been happening…
I've been up before sunrise every day this week. My hours at work are currently 7am to 3.30pm, so I've been getting up early! I can't wait to sleep in this weekend!

What have you guys been up to?