Title: RoomHate
Author: Penelope Ward
Publisher: Create Space
Genre: New Adult, Romance, Contemporary
Links: GoodReads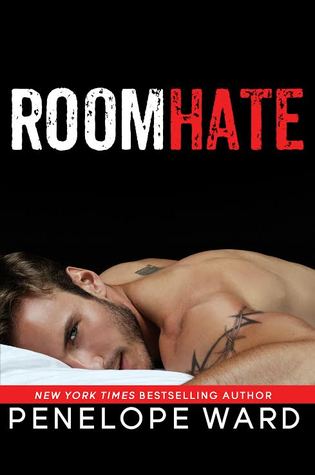 Blurb:
Sharing a summer house with a hot-as-hell roommate should be a dream come true, right? Not when it's Justin…the only person I'd ever loved…who now hates me. When my grandmother died and left me half of the house on Aquidneck Island, there was a catch: the other half would go to the boy she helped raise.
I hadn't seen him in years, and now we're living together because neither one of us is willing to give up the house. The problem is…now that I can't have Justin, I've never wanted him more.
My Thoughts:
I started reading RoomHate on a whim because it was one of the most read NA novels for the week on GoodReads. The premise sounded interesting enough, so I decided to give it a go.
This book definitely started well. Justin is such an arse hole, but once that passed I really did feel like him and Amelia were made for one another. I thought that this was a cute, enjoyable read. I thought the plot was well-developed.
I did have some dramas – sections dragged, and were extremely dialogue heavy, like I was reading a script. This book also featured a bit of a deal breaker for me… I won't go into spoilers but the second it manifested about 1/4 of the way in, I was like *sigh*
In saying that, I still finished this book and liked it. I would like to read more work by this author.
My Verdict – 3 stars