A year ago I was lucky enough to interview Kylie Scott. To celebrate the release of her new novel Dirty, I'm digging through the archives to share that interview with all of you who missed it the first time round.
Title: Dirty, book 1 in the Dive Bar series
Author: Kylie Scott
Publisher: Pan Macmillan
Genre: New Adult, Contemporary, Romance
Links: GoodReads | Pan Macmillan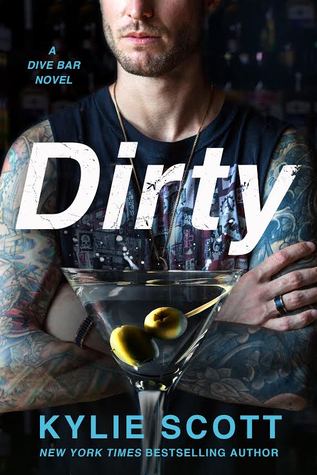 I recently saw you at Readers & Writers Downunder on the Gold Coast – do you enjoy attending author events and meeting fans?
I do. It's great to get out of the office and to get to meet readers. When people say I made them laugh or improved their day, it's very humbling.
What do you get up to when you aren't writing?
Spending time with my family, reading romance books, watching TV.
Do you have any advice for aspiring authors?
Read books on craft, do writing courses, join a critique group, learn. If you want it badly enough, you won't give up.
What are some of your favourite books?
Pride and Prejudice by Jane Austen, The Stand by Stephen King, Sweet Dreams by Kristen Ashley. Those are probably my all time favourites. This week.
What are you currently working on writing-wise?
I'm currently working on the Dive Bar series. The first hero was in DEEP, the last book in the Stage Dive series. It's about Vaughan heading back to the small(ish) town that he's from and dealing with all the friends and family he left behind years ago when he left with his band to try and make it big.