Title: Captive in the Dark, book 1 in the Dark Duet
Author: CJ Roberts
Publisher: Self Published
Genre: Adult, Dark Romance, Erotica
Links: GoodReads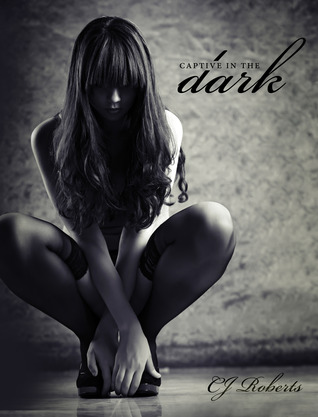 Blurb:
Caleb is a man with a singular interest in revenge. Kidnapped as a young boy and sold into slavery by a power-hungry mobster, he has thought of nothing but vengeance. For twelve years he has immersed himself in the world of pleasure slaves searching for the one man he holds ultimately responsible. Finally, the architect of his suffering has emerged with a new identity, but not a new nature. If Caleb is to get close enough to strike, he must become the very thing he abhors and kidnap a beautiful girl to train her to be all that he once was.
Eighteen-year-old Olivia Ruiz has just woken up in a strange place. Blindfolded and bound, there is only a calm male voice to welcome her. His name is Caleb, though he demands to be called Master. Olivia is young, beautiful, naïve and willful to a fault. She has a dark sensuality that cannot be hidden or denied, though she tries to accomplish both. Although she is frightened by the strong, sadistic, and arrogant man who holds her prisoner, what keeps Olivia awake in the dark is her unwelcome attraction to him.
My Thoughts:
I started this one after really enjoying a few dark romances by T.M Frazier. A quick GoodReads search under the "dark" led me to this extremely popular novel, so I decided to give it a go despite thinking it might be a little too dark!
This definitely started well. I was intrigued and liked the writing style, but at the end of the day, I'm not too sure how to review this. Was it engrossing? Yes. Did I devour it in one big stint? Yes. But was it an awful, horrifying book to read? Definitely. It was about kidnapping and slavery, and I couldn't decided if the content was awful or intriguing. It was morbid fascination that kept me reading. It made me feel so many emotions. There was some light among the dark, which was nice to read, and it had a much greater plot than I expected. I guess in that sense, this really is story telling at its best.
All in all, this is not for the faint of heart!
My Verdict – 4 stars