Title: How To Love
Author: Katie Cotugno
Publisher: Balzer + Bray
Genre: Young Adult, Contemporary, Romance
Links: GoodReads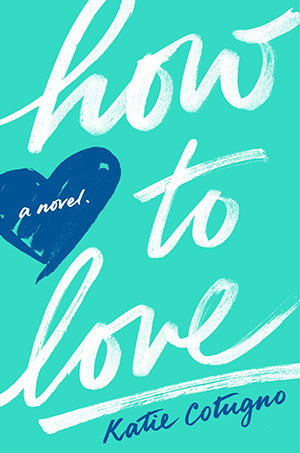 Blurb:
Reena has loved Sawyer LeGrande for as long as she can remember. But he's never noticed her, until one day… he does. They fall in messy, complicated love. But then Sawyer disappears from their humid Florida town, leaving a devastated – and pregnant – Reena behind.
Three years later and there's a new love in Reena's life: her daughter Hannah. But just as swiftly and suddenly as he disappeared, Sawyer turns up again.
My Thoughts:
I started reading this one because I'm a sucker for books that everyone is raving about. I'm always looking to find hidden gems, so I decided to give this one a go.
I liked the short, snappy chapters, and the writing style was easy to sink into. I feel like this book was a lot about karma – do good things and good things will come to you. But do bad things and the bad things will haunt you forever. I'm a big believer in karma.
This was definitely a well-written book and it flowed extremely well, but for me it did fall into a giant pile of other YA contemporary novels. I'm pretty sure in six months I won't remember what it was about, and if I did, I'd probably mix it up with a thousand other contemporary romance novels that I've read.
But hey, when I allow this to stand on its own, for its own little moment in the spotlight, I really liked this.
My Verdict – 4 Stars