Title: The Wrath & the Dawn, The Rose & the Dagger
Author: Renee Ahdieh
Publisher: G.P. Putnam's Sons Books
Genre: Young Adult, Fantasy, Romance
Links: GoodReads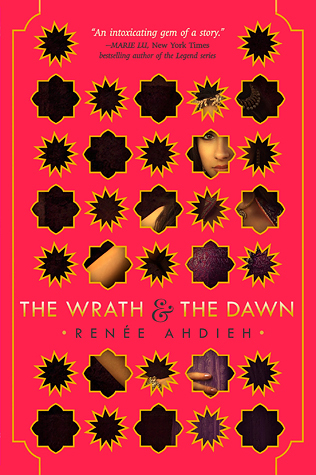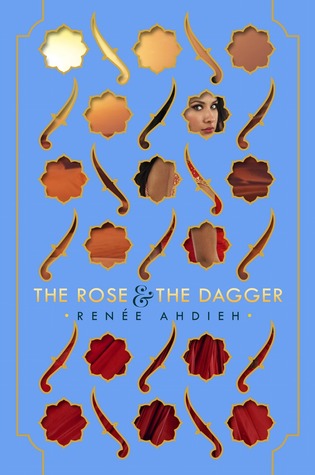 Blurb:
Every dawn brings horror to a different family in a land ruled by a killer. Khalid, the eighteen-year-old Caliph of Khorasan, takes a new bride each night only to have her executed at sunrise. So it is a suspicious surprise when sixteen-year-old Shahrzad volunteers to marry Khalid. But she does so with a clever plan to stay alive and exact revenge on the Caliph for the murder of her best friend and countless other girls. Shazi's wit and will, indeed, get her through to the dawn that no others have seen, but with a catch . . . she's falling in love with the very boy who killed her dearest friend.
She discovers that the murderous boy-king is not all that he seems and neither are the deaths of so many girls. Shazi is determined to uncover the reason for the murders and to break the cycle once and for all.
My Thoughts – The Wrath & the Dawn:
I picked this one up because I'd seen it around a couple of places online. I was searching for something new to read and decided to give it a go.
I started this book a little bewildered. There were so many funny names that were difficult to keep track of. But I pushed through because I just love a forbidden love story, and I was excited to see where the plot could go.
"So his question to an all-knowing genie would be about a mere trinket of love?" the caliph interjected.
"A mere trinket? Love is a force unto itself, sayyidi. For love, people consider the unthinkable . . . and often achieve the impossible. I would not sneer at its power."
The caliph held her gaze. "I am not sneering at its power. I am lamenting its role in this story."
"You are saddened by love's importance in the emir's life?"
He paused. "I am frustrated by its importance in all our lives."
The highlight for me was definitely the characters. Despina in particular flew off the page – her personality was so vibrant. I also enjoyed the writing style – it was elegant and flowery without becoming purple prose. It's strength was also in the plot – it was definitely an intriguing story that I didn't want to end. The dialogue was simple and flowed well. Each character had their own distinctive tone.
The laces of her shamla were free. If this progressed much further, it would be pointless to even consider such a thing as thought. She had to ask now, before the flames consumed her.
"Tell me," she gasped, her fingers gripping his shoulders.
"Anything."
Her heart soared, and the guilt clutched at it. "Why did they have to die?"
He stilled in her arms for an interminable beat. Then Khalid lifted himself from her and stared down at Shahrzad, his face frozen in horror. He saw the conflict in her eyes. She saw the terror in his. Without a word, he rose from the bed and made his way to the doors. As his fingers grasped the handle, he paused.
"Never do that to me again." It was low and harsh. Filled with unmitigated pain. He slammed the door shut behind him.
It has been a while since I've fallen in love with a male character, but I loved Khalid. He's so well constructed. How could you not fall in love with him?
All in all, I loved this. Can't wait for the second instalment!
My Thoughts – The Rose & The Dagger:
I was super excited to start this one. I loved The Wrath & The Dawn. It took a little while to hit its groove, or maybe it was just me settling back into such a lush world.
I like how strands from the first book came together in the second. Like the seeds were planted in the first, but their importance wasn't truly revealed until the second. I like plots that make you feel like the author has truly thought things through, and not just thrown words onto the page.
I liked Arten, I thought he was a nice new character. I also liked how this book was about curses. It felt old school, like something from a fairytale.
It was an odd sort of story, because whilst the scope was quite large, the author made the world feel intimate. I would have liked a tad more information about the drives behind all the characters, and why some of them were so hell bent on destroying others. A little more motive would have made the plot richer.
All in all, I loved this. But I want more – I wish this series were longer.
Series Verdict – 5 Stars